Stunningly
Beautiful
Oscar Roth Jewelers
Exquisite Jewelry and Exceptional Service Since 1918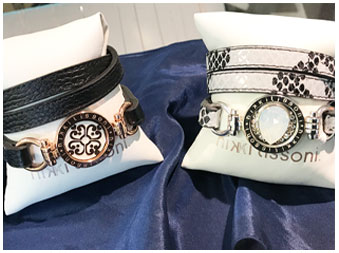 We are the Elegance Experts at Oscar Roth Jewelers
Oscar Roth Jewelers in Dallas, PA, has offered elegant, well-crafted jewelry and outstanding service for more than a century. With that kind of experience, our cherished customers understand that they will always receive the very best. Since 1918, we have served clientele from Scranton, Wilkes-Barre, Shavertown, Sweet Valley, Kingston, and beyond. Simply put, we are the elegance experts for Luzerne, Lackawanna, and Wyoming counties. From rings, necklaces, and earrings to broaches and watches, we can help you find the perfect pieces to absolutely, affordably accentuate your presence. Call us today at (570) 675-2623 or contact us online for the most exquisite jewelry and the greatest service in the region.
BRIDAL & ENGAGEMENT RINGS
JEWELRY REPAIR, CLEANING & ENGRAVING
The Epitome of Quality, Right Here in Dallas, PA
Our staff here at Oscar Roth Jewelers dedicates themselves daily to quality and beauty. We offer flawless jewelry design and can custom-build a piece that will illuminate your allure. Our certified gemologists stand ready to help you create jewelry that is splendidly "you." You will find gold and silver jewelry, gemstone jewelry, diamonds, engagement rings, wedding bands, and costume jewelry by Nikki Lissoni and others. We also offer striking watches by Citizens and Seiko. Our expert staff can even personally engrave plaques and awards.
Oscar Roth Jewelers always offers 90-day layaway.
Trustworthy Jewelry Repair and Cleaning Services, Too
In addition to high-quality, gorgeous jewelry and watches, Oscar Roth Jewelers also offers jewelry repair through laser welding and jewelry cleaning. Our experienced, knowledgeable goldsmith can upgrade your jewelry, bringing it back to lustrous life. We can even restring your pearls and repair your watch or eyeglasses. You can fully trust in jewelry repair and laser welding from Oscar Roth Jewelers.
We buy gold, silver, diamonds, and estate jewelry.
Residents of Luzerne, Lackawanna, and Wyoming counties
turn to Oscar Roth Jewelers for the most exquisite and affordable jewelry.